Are You New To Embroidery But Want To Get A Quick Start With Your Business!
You Might Be Thinking It's Really Hard to Build An Embroidery Business!

Well, Think Again!

If You Can Follow Simple Directions, You Can Learn Quickly & Easily From An Embroidery Industry Expert!
If you are brand new to embroidery and want to get started quickly, this will be a great place for you to start! It has the tools that you will need to help you get off to a fast start without hurting your budget! When you are first learning how to embroider and are seriously thinking about starting your own embroidery business, you need a good foundation to help you start off strong!
Does Any Of This Sound Familiar To YOU?
You own an embroidery machine, but it is sitting there collecting dust because you are not sure how to even start using it!
An order comes in with a new type of fabric and you don't know where to begin to find out what type of embroidery backing or stabilizer you should use for this fabric!
You see holes in your garments after you finish the embroidery!
Your design just does not look the same on the moisture wicking or stretchy fabrics!
Your shirt is puckered after you finish the embroidery!
I know how frustrating it is to try and get your embroidery business started when you do not have any help! It took me a long time and lot of mistakes before I finally figured out how to get my business started.
Joyce Jagger, The Embroidery Coach is an expert in Embroidery Business Training and currently has the longest running Embroidery Coaching Program on the Internet.

As a former owner of a profitable embroidery business, she is now in the business of helping you start your own profitable embroidery business or help you take your current embroidery business to a higher profit level. She has spent over a decade helping other embroiderers get started and increase their profits. Embroidery can be a very lucrative business when you have the right systems, approach, and tools in place!
Building An Embroidery Business Is Not Easy When You Have To Do It Alone!
It can be exciting and overwhelming at the same time! There is so much to do, so much to learn and so many areas to prepare for before you can even open the doors for business. Following this step by step embroidery training will give you a firm foundation, shorten your learning curve and will begin to set you up for success. You will be up and running quickly!
You need:
Great looking embroidery samples to show your prospective customers!
To know what kind of embroidery backing/stabilizers and toppings to use on all types of fabrics.
To know which embroidery needles to use for what fabrics
To learn how to fix your embroidery mistakes

And a whole lot more!
Introducing: The Silver Level of "The Embroidery Training Resource Center!" This is the first step in the Foundation of Building a Successful Embroidery Business!

Embroidery Basics
Inside of Embroidery Basics, you will find multiple videos in each category on where to learn the basics of how to hoop your garments, Design Placement and more.
You will receive easy to understand instructions that include many basic techniques…such as:

Basic Set Ups & Tools – You are taught many basic setups and tools that you need to use. How to change a cone of thread, how to change a needle, how to change a bobbin and the basic tools for each.

Embroidery Backing & Toppings – You are given very specific guidelines for selecting the right backing/stabilizers to use for each of the different fabrics.

Embroidery Thread Tensions – You are taught how to set your tensions and the best tools to use and how to keep your embroidery thread tensions balanced so that you avoid bird nesting and have great quality stitching.

Favorite Embroidery Backing Recipes – I even share my favorite backing/stabilizer recipes for most fabrics along with the Style Numbers of each one and the source for my backings to make it easy!

Embroidery Hooping Guidelines – Easy to follow guidelines with pictures showing you many garments along with what backing & needles to use for different types of garments avoiding mistakes!

Embroidery Placement – A Placement Chart for the Left Chest or Right Chest embroidery design applications and Guidelines are given for placement for all of the most popular applications on garments as well as linens!

Embroidery Finishing – How to finish a garment to create that quality presentation whether it is a sample or a completed order for a customer! Finishing a garment properly is huge in how your customer will perceive your quality!

Embroidery Machine Maintenance – How to maintain your machines on a daily, weekly, and monthly basis with forms to keep track of your maintenance.
I share my insider secrets from over 30 years of experience that you can't find in any classroom. What this means to you is less trial and error! I once had a teacher tell me that "Smart people learn by their mistakes, but Smarter people learn from other people's mistakes!" That is what I want for you! There is no reason for you to go through what I did, you can learn and profit from my mistakes!
"Step by Step Embroidery Techniques For Many Types Of Items"
Inside of Embroidery Techniques, you will find multiple videos and will receive Step by Step Instruction for many basic items. I show you where to place your designs, how to hoop your garments, sew out your designs on many items such as: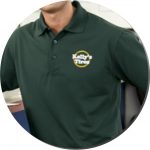 Knit Shirts – Polos – Golf – Staff Shirts – Sweatshirts – T-Shirts – Woven Shirts – Knit shirts and woven shirts can be embroidered in many different locations, but the number 1 placement is the left chest. I show you how to hoop them properly, how to place them into the machine so that nothing gets caught and then how to run the actual design. There are many tips and tricks throughout all of the videos.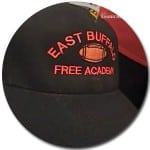 How To Embroider Caps – Many people struggle with caps! This should not be. Caps can be your biggest money maker! I show you step by step how to easily hoop and embroider a design on a cap! There are many different types of caps and you must master each one in order to be able to offer your customers a good selection. You want to be able to embroider the cap on the front and sides in one hooping and I show you how to accomplish this. I have a very simple method for this.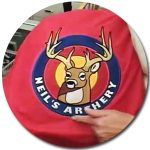 How to Embroider Jackets – The most popular placements are Left Chest, Sleeves and Jacket Backs. The techniques that I use are simple and will apply to vests also with the exception of sleeve applications. I also have an article on how to apply Athletic twill on jacket sleeves. I show you how to determine placement for the jacket back, with and without a hood.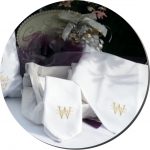 How to Embroider Linens – I show you how to embroider a tablecloth and napkins. I give you a placement chart for many other linens, such as Sheets and Pillowcases, Towel Sets, Duvet Covers, Pillow Shams, Gift or Decorative Pillows, Shower Curtains and even a Bath Mat. Monogrammed Linens make very welcomed Bridal gifts and House Warming gifts.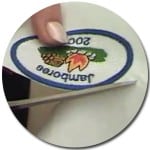 How To Make Patches – Patches are very easy to make as long as you only have a small quantity. This is a simple way to create company patches if you have a customer that only has a few employees and furnishes their uniforms. I show you how to embroider a name on a patch blank. This series of videos will show you in a step by step method how to prepare your fabric for your patches, how to set them up, how to hoop your fabric, how to finish your patches.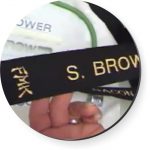 Belts & Straps – In these videos, I show you how to embroider a Karate Belt, however, the same method can be used for any type of belt, strap or ribbon that a customer wants embroidered. I show you a simple method to accomplish this embroidery using your hoops so that you do not have tong to purchase any other attachments or clamps.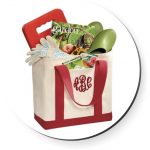 Bags – In these videos, I show you how to embroider bags using a hoop and I also show you how to hoop a bag using a clamp. Bags make great gifts and can be embroidered with monograms or with corporate logos.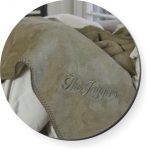 Blankets – In these videos, I show you placement, how to hoop and embroider a fleece blanket and a suede fabric blanket. They are easy to do and are another item that makes a great gift for weddings, anniversaries, birthdays, graduations, and even for that loved one in a nursing home.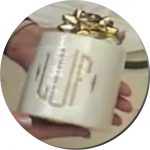 Miscellaneous Items – In these videos, I show you how to embroider several miscellaneous items, such as toilet paper, a Christmas stocking, a Wine bottle bag, and even a Bridal Handkerchief. Every one of these items makes great gifts. I love to embroider the Toilet paper and include it in a set of Towels for a Wedding gift! Not only do the recipients love it, it always creates a smile on their face!
… and much, MUCH More!
"Simple Step by Step Instructions For Embroidery Repairs!"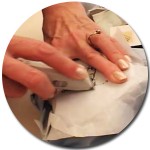 I give you simple step by step instructions on how to repair those horrible mistakes that we all try so hard to avoid! Unfortunately, everyone makes a mistake now and then, but you need to know how to save those expensive garments when mistakes do occur! Repair almost any mistake instead of starting from scratch! Sometimes you have garments that cannot be replaced! It is very important to have the skills to be able to fix these mistakes just in case you have items that customers have brought in to you and you do not have any way of replacing these items!
Bonus: Basic Business Building Training
Many videos to help you as you are starting your Embroidery Business!



Organizing Your Embroidery Business

Details Necessary For A Successful Embroidery Business

Discover The Secrets to Using My Personalized Embroidery Design Template System

Learn Which Underlay Stitching You Should Use In Your Embroidery Designs

Learn The Secrets To How To Create And Apply Embroidery Pull Compensation

What It Takes To Price Your Embroidery Correctly For A Profit!

Embroidery On Caps Made Easy!

Small Lettering Made Easy!

Working With And Creating Spreadsheets!

And Many More!
The

"Silver Level"

is the perfect place to start if you want to get started in your Embroidery business quickly. Let The Embroidery Coach help you learn the embroidery skills that you need to get you off to a fast start with your own Embroidery Business!
You have all of this information at your fingertips 24 hours a day, 7 days a week!