The World's No. 1 Embroidery Training Website, the only Embroidery Training Center you will ever need!
Who Else Wants Embroidery Training From An Embroidery Industry Expert!
You Too Can Learn Quickly & Easily

To Build A Successful Embroidery Business

!
Are You Frustrated With Where You Are Right Now and Really Want To Get Your Business Going In The Right Direction?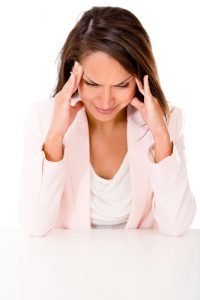 You have your own Embroidery Business, but want to improve your embroidery skills and the way that your embroidery designs sew out?

Employee training and mistakes are costing you time and money!

Customers want an embroidery thread color that you do not carry and it will cost you the entire profit from the job just to have the thread shipped in! What do you do?

An order comes in with a new type of fabric and you don't know where to begin to find out what type of embroidery backing or stabilizer you should use for this fabric!

Your embroidery machine eats up a shirt or worse yet, your 6 head machine just ate up 6 shirts!

You see holes in your garments after you finish the embroidery!

Your design just does not look the same on the moisture wicking or stretchy fabrics!

Your shirt is puckered after you finish the embroidery!
Which Ever Level You Are In Your Business, Inside Of The Embroidery Training Resource Center, We Have The Information And Systems To Help You Get To The Next Level With
Easy To Understand, Step By Step Instructions!
I know how frustrating it is to try and get your embroidery business started when you do not have any help! It took me a long time and a lot of mistakes before I finally figured out how to get my business started. A Customer comes in and wants a price quote and he is in a hurry. You have no idea how to give him a price when he is standing right in front of you! A customer brings in a dozen shirts that he purchased at a discount store and wants them embroidered in a hurry. You have to work up his design and he is resisting the setup charge. How do you handle this? The fact is you are not alone, I hear it all the time!
You are pricing your embroidery about the same as the competition, but you are not making enough money to pay all of your bills!

You keep growing and bringing in more business, but there is never enough money for you!

You have too much work that is all due at the same time and you don't know how you are going to be able to get it all done!

What do you do first? How do you get all of this work scheduled?

There are months when there is hardly enough embroidery work to pay the bills! What can I do to bring in more work during those times?

Customers want their embroidery work rushed' and you are not even sure if you can afford to do a rush job!
 With Over 35 Years Of Experience In The Embroidery Industry…And For 20 Of Those Years, I Owned A Large Multi-Head Embroidery Shop.  "Give Me 30 Minutes a Day and I Will Show You How You Too Can Build a Successful Embroidery Business!"
I am Joyce Jagger, "The Embroidery Coach" and I help embroidery business owners that are ready to take massive action to shift their embroidery business into high gear! Through online embroidery business training and one on one coaching:
I help you avoid pitfalls!
You will learn how to price your embroidery!
You will discover easy steps to follow on your path to success!
As a former owner of a profitable embroidery business, I am now in the business of helping you start your own profitable embroidery business or help you take your current embroidery business to a higher profit level. I've spent over a decade helping other embroiderers get started and increase their profits. Embroidery can be a very lucrative business when you have the right systems, approach, and tools in place!
Building An Embroidery Business Is Not Easy When You Have To Do It Without, Any Help!
 It can be exciting and overwhelming at the same time!  There is so much to do, so much to learn and so many areas to prepare for before you can even open the doors for business! You need:
Great Looking Samples
To know How to Price your Embroidery
To know What kind of Backing and Toppings to use
Which Needles to use for what fabrics
And a Whole Lot More!
You have your machine, you even know how to use it.  You've started your Embroidery Business…but you're having some problems.  I have noticed a TON of obstacles that can absolutely sink an embroidery business before it ever gets started!  There are days when it seems like everything can and does go wrong!
Does This Ever Happen To You?
Customers come in with very difficult items to embroider and you have no idea how you are going to be able to do it!

You are working on a very expensive garment and it comes out of the hoop right in the middle of the embroidery process and it is not a garment that you can replace!

Employee training and mistakes are costing you time and money!

There are months when there is hardly enough embroidery work to pay the bills!  What can I do to bring in more work during those times?

Customers want an embroidery thread color that you do not carry and it will cost you the entire profit from the job just to have the thread shipped in!  What do you do?

Your embroidery machine eats up a shirt or worse yet-your 6 head machine just ate up 6 shirts!
"World's No. 1 On-Line Video-Based Professional Embroidery Training Website Will Teach You Quick Embroidery Tips And Proven Embroidery Techniques!"
With my very comprehensive on-line Video-Based Embroidery Training Website, I teach you quick tips and proven Embroidery Techniques to help you get started immediately in your embroidery business.  These videos are available to help you with whatever issue you are facing, 24 hours a day, 7 days a week!
I share my insider secrets from nearly 40 years of experience that you can't find in any classroom. What this means to you is less trial and error! I once had a teacher tell me that "Smart people learn by their mistakes, but Smarter people learn from other people's mistakes!" That is what I want for you! There is no reason for you to go through what I did, you can learn and profit from my mistakes!
"Here Is A Sample Quick Embroidery Tip!"
Video: Holding Embroidery Backing In Place-No Hooping Device
Taping the backing around the bottom part of the embroidery hooping frame is a basic embroidery technique and a shortcut to holding the backing in place when you do not have a hooping device. Many times we are faced with projects that we cannot use a hooping device with to hold the backing in place and this is a great alternative.
I discovered this quick embroidery tip when I was faced with trying to hold the backing or stabilizer in place on an embroidery hoop that I was placing down the sleeve of a sweatshirt. This also works great for hooping inside of Port Pockets. This embroidery tip will save you a lot of time and frustration when you are trying to put the backing inside of various applications.
Meet Howard & Amanda Potter of "A & P Master Images". Howard & Amanda started working with me 12 years ago when they first started their embroidery business which has gone from $0 to over $1,500,000 and this year will be even better! They started the business in their home and have moved their business into their own building and are getting ready to expand again! Howard received the "Top Shop" award from "Stitches Magazine" in February of 2014. They have gone on to received many other awards since then! They continue to grow and prosper each and every year! Howard is now able to take his wife on their own special getaway at least once per year!
Howard & Amanda Potter
Simple Step by Step Instructions For Embroidery Repairs!
I give you simple step by step instructions on how to repair those horrible mistakes that we all try so hard to avoid! Unfortunately, everyone makes a mistake now and then, but you need to know how to save those expensive garments when they occur! Repair any mistake instead of starting from scratch!
These videos alone are worth hundreds of dollars. The amount of money saved on one garment alone will easily pay for at least one monthly membership!
Video: Restitching Embroidery Design In The Same Location
In this embroidery training video, I show you how to restitch the embroidery design in the same exact location on the garment that the previous design was embroidered. You must line up the marked lines with the registration marks in your embroidery hoop as you are hooping your garment. When you put it in the machine you will also line up the needle with the lines in the hoop.
To do this, look at your needle from the side of the machine to line it up horizontally and then look at your needle again from the front of the machine to line it up vertically. You must be in the center of your marked crosshairs on your garment for this to line up perfectly.
It is very important to know how to repair any type of issue in your embroidery designs.
I can honestly say I don't know what we would have done without Joyce Jagger and her Embroidery Coach website and videos. We became members when we first started our business and quickly saw that it would benefit us greatly to become Lifetime members. We have watched all of her videos! Whenever we have a question we go there first and if we can't find the answer we e-mail her. She is always so quick to respond, even calling us while waiting in an airport. The Embroidery Coach is such a valuable resource and I can't imagine running our business without Joyce and her coaching business! Thank you, Joyce!
Susan and Mitch Maxwell
Increase Your Productivity, Decrease Machine Errors, Increase Monthly Income!
One day I was on the internet looking for embroidery information and happened on Joyce. I couldn't believe that there was someone out there that understood everything I was going through and HAD THE ANSWERS ALL IN ONE PLACE! I called Joyce and she called me back the same day. I literally was in tears that I had found the person that understood and could help me with my embroidery business. She has been there done that and mastered it ALL. I immediately signed up to be a Gold Member and starting watching the videos. Joyce is a very gifted teacher! I have learned to hoop better, maintain my machine properly, fix thread tension so now my machines run better (so many less thread breaks), and use the correct backing and needles. I have followed Joyce's lessons and now my jobs run smoothly! With my new found confidence and knowledge I am ready to move my business forward. I am now ready to grow my business and with Joyce's help, I know that it will happen.
Jordana Hollander
Are You Working Way Too Hard In Your Embroidery Business, But Not Making Enough Money?
I want to thank you for all of your hard work and for the incredible amount of invaluable information you offer to new and established embroiderers. You are amazing! I just had to drop you a quick line to let you know how thrilled I am having access to your How To Price Program! What a great program! I started my business in 2006 and believe me, I've done a lot of research over the years. Once we moved out of our home into a retail location, things changed dramatically. I have sat in on several classes over the years on how to price embroidery. Each of them had their own twist, but basically, they all had the same information for the calculations, so when I saw your program, I figured that it was just more of the same information so I passed it over. We have been struggling financially and it wasn't until the gal that does my invoices told me for the 100th time that I was not charging enough, that I decided to take another look at it. I thought I knew the formula. Now that I have your program, I know how wrong I was! It is so much more comprehensive than any of the others I have tried. Yes, the core of the calculations is the same, but the additional variables that absolutely MUST be taken into consideration are built right into the system! Once you put your information into the base program, it creates your price list for you! It is a tremendous tool! The videos that explain the system really simplify the entire process. It is well worth the investment!
Cindy Proctor
Which Ever Level You Are In Your Business, Inside Of The Embroidery Training Resource Center, We Have The Information And Systems To Help You Get To The Next Level With

Easy To Understand, Step By Step Instructions

In Embroidery Basics, Embroidery Techniques, Embroidery Design Techniques, and Business Strategies!
The Embroidery Training Resource Center is a Private Embroidery Training Center that requires a membership in order to be a part of our exclusive community and have access to all of this information.  New information is added each month to help you grow your embroidery business!
How Do I Know Which Level Is Right For Me?
If you are new to embroidery but want to get a Quick Start with your Embroidery Business and move quickly the Silver Level is for YOU!
If you own your own Embroidery Business and want to improve your skills to increase your profits with your embroidery business the Gold Level is for YOU!
If you do not understand the settings that you need for your designs so that you can create high-quality embroidery, the Gold Level is for YOU!
If you have had your embroidery business for some time and you cannot write yourself a paycheck! The Gold Plus Level is for YOU!
If you are struggling and trying to get your prices right so you can make some money in your business, the Gold Plus Level is for YOU!
If you know you need to hire someone to help you but do not know how to train them! The Gold Plus Level is for YOU!
If you are not happy where you are, The Gold Plus Level is for YOU!
If you want to improve your business in any way, then The Gold Plus Level is for YOU!
If you are willing to do whatever it takes to take your business to the next level, the Gold Plus Lifetime Level is perfect for

YOU!
View The Membership Levels And Select The Membership Level That Is Right For You! Get Started TODAY!
You Cannot Afford To Wait Another Second To Get Started If You Want The Same Type Of Results That Many Of My Other Students Are Having!
Scroll down and Click on the Membership Level that is right for YOU! Get Started TODAY!

Are You New To Embroidery But Want To Get A Quick Start With Your Embroidery Business, This Is The Place To Start!
If You Have Been In Business For Quite Some Time,
but  Are Struggling With Pricing & Marketing
If You Are Ready To Take Your Business To The Next Level




& You Want To Save Some Money



Your Videos Make It Very Easy To Train My New Machine Operators! They Are A Huge Time Saver!
We have been into the videos several times. We had been a monthly member for a few months until we changed to the Lifetime member. It is so convenient to use your videos for training my new machine operator. We've been showing her various procedures, but your explanations seem to make more sense to her, or just hearing someone else say the same thing really helps.
When I started my business, my only experience was on my own machine. I had not worked for anyone else, my background was accounting. When I searched for help, I was told, "You'll just have to figure out what works for you." Though in those early years, I did spend a lot of time and money traveling to various trade shows and sat through the many excellent seminars to earn my embroidery education, I'm not really willing to send new employees on "vacation" to learn the way I had to. Your videos and printouts are an excellent choice for their training.
I especially like the Lifetime membership for my employees. I can schedule their training time around our production schedule to make certain production deadlines are our first priority, and any available time is used to review the training.
Thank you for making this available to us.
Jeannie Gehrer
Increase Your Organizational Skills, Increase Your Productivity, Increase Your Monthly Income!
When I first started my embroidery business, I didn't know where to turn for answers to my questions. But I've found you to be a terrific coach – so helpful with usable solutions. Whether I have a question about embroidery, how do I do this or why did this happen? I can come to you for answers promptly when I need the help and answer. When I have a question about marketing, you have solutions at the level that I can implement. When I have a question about shop layout & organization, you have solutions that work. There have been times that I think that I don't need XXX in my business. But I watch the training and I find that I do need XXX and just didn't realize it and I know how I can implement it! I highly recommend Joyce Jagger as The Embroidery Coach. Joyce has helped me learn new skills, inspired me to reach beyond my comfort zone, and showed me how to add value to our business. I don't know any place that you can get so much that is so useful!
Linda Gadwood
Get Started Today-Move Your Embroidery Business To The Next Level!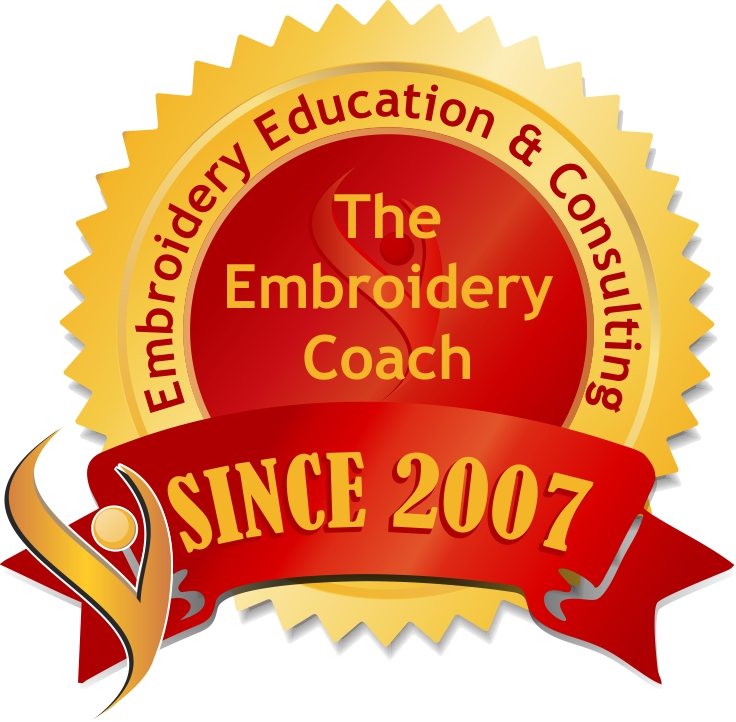 The Embroidery Coach Guarantee!
"Our 30 Day 100% Money Back Guarantee" If you aren't 100% satisfied within 30 days – I don't expect…or want…to keep your money. That means you can't lose, no matter what!