Gold Embroidery Membership Level
Do You Have Your Own Embroidery Business, But Want To Improve Your Skills & Profitability?
Inside of the 

Gold Level

of "The Embroidery Training Resource Center" Members area by Joyce Jagger, The Embroidery Coach, you will find all of the videoes and articles that are inside of the Silver level.  In addition to that, you will have access to Design Creation Basics! 
Design Creation Basics
These videos will give you the skills to tackle embroidery jobs that you previously had to turn down. The skills learned from these videos will greatly increase your monthly revenue! When I say Design Creation Basics, I do not mean digitizing.  Within these videos, you are going to learn a lot of editing skills and it is extremely important to know how to edit and make your designs production friendly!  You will learn those skills inside of these videos!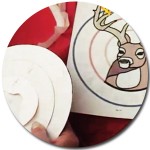 Embroidery Applique – There are several videos that show you step by step how to create one color appliques, 2 color appliques and more. I created an applique on a jacket back using several colors with a lot of embroidery added. I also show you a simple way to create the applique made from felt fabrics that are so popular with the school crowd and young adults! I even show you how to create the zig zag athletic twill look that can be done on uniforms. I show you how to set up an applique in the software.

Puff or 3D Foam Embroidery – Puff embroidery on caps is easy when you have the right instructions. I show you a simple method for applying the puff or foam embroidery on caps. If you want to create a single block letter on a cap, I give you Step by Step instructions showing you how to create the file for your puff embroidery design using your basic stock block embroidery font lettering that you have in your software. For most designs, it is best to have the file digitized by a professional and then you will follow this simple method for applying the foam.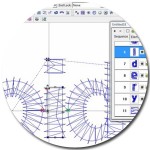 How To Embroider Small Letters – Small lettering can be an issue for many people especially when they are first starting out with their embroidery business. I show you how to create small lettering that will sew out great on any type of fabric. I even give you the right settings to use for your lettering designs. I use the Pulse software but these same settings will work in any embroidery design software. The names of your tools may not be the same as mine, but your underlay, pull comp, and density settings will be present in your embroidery software.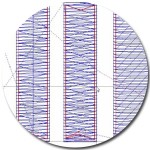 How To Use Embroidery Underlay Stitching – It is very important to understand what type of underlay stitching to use when you are creating your embroidery designs whether you are digitizing a design or setting up a design using basic lettering. Underlay is your foundation for your embroidery and it is very important to use the right type of underlay stitching in order to produce high-quality embroidery. I teach you how to use the different types of underlay stitching in your embroidery designs and lettering.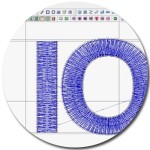 Understanding Embroidery Push & Pull Compensation – Every stitch type and segment of our design needs push or pull compensation added for high quality. Understanding Push & Pull Compensation is extremely important and is one of the basics of every design. I teach you exactly what your settings are that you should apply for your Pull Compensation and show you the difference in your push and pull compensation and I also teach you what settings to use for the different types of fabrics.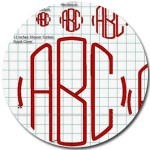 How To Create Monograms – This is a full program teaching you how to create 1, 2, 3 and even 4 letter monograms using your standard embroidery fonts that you will find in your embroidery software and true type fonts. I show you how to create full sets of monograms ranging from 12 inches down to 1.5 inches. I also include a beautiful Medieval Font that I created for you. I offer it in many formats so that it will work in your software. I also include 2 true type fonts that can upload into your software that makes beautiful monograms.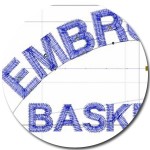 How To Create Embroidery Design Templates – In this program I teach you how to create basic left chest sized, jacket back sizes and cap design templates. This will save you a lot of time and once you have your templates created, all you have to do is change the letters, tweak the spacing and your design is ready to sew out. You can create your basic lettering designs in a very short time when you learn how to create these templates. I even include a chart with all of my settings on it.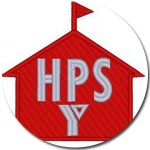 How To Create Embroidery Designs Using Letters & Shapes In Your Embroidery Designs Software – In this program, I teach you how to edit fonts and shapes to create embroidery designs and lettering to match your customer's logo. I show you three different types of designs and teach you, step by step, how I created each one so you will know how to do it. The first design is done with shapes and stock embroidery lettering. The second one is with stock artwork and a true type font. The third is done with a very narrow true type font that requires a lot of editing techniques.
The 

"Gold Level" 

is the perfect place to start if you have started your Embroidery business and want to increase your skill level. The skills that you will learn from The Embroidery Coach will help your business grow and will be with you for the rest of your life!
You have all of this information at your fingertips plus "A new training each month!" A monthly investment of only 
$49.95